Born and raised in the Rio Grande Valley area, Damian's love for the bass guitar did not begin in the traditional sense. Originally a bassoonist, Damian began learning about how to play bass when his friends wanted to form a band together and they needed someone to play bass. In his early years, Diaz quickly excelled with Bassoon, immediately earning prestigious accolades in various advanced competitions. Diaz boasts decades of passion for music in all of its forms. Initially exploring the artistic reach of Texas, his ambition took him from Undergraduate Studies in Music Performance at Texas A&M-Kingsville to his Graduate Program in Jazz Studies at University of Texas at Arlington.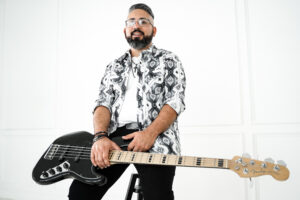 Driving with unparalleled talent as a lifelong multi-instrumentalist, accomplished music director and devoted bassist, Damian Diaz injects a welcomed air of confidence and unwavering readiness into modern music. Backed by years of experience in the studio and on stage, amassing an extensive knowledge of music theory, and a mastery across traditional and contemporary genres, Diaz brings an edge of creative freedom and entrepreneurship to the performance space. Diaz' attention to detail is second to none, offering an appreciated edge of intricacy and precision to every note. Artistry and problem-solving unite, for an ultimately unprecedented, creative, yet logical, angle that continues to raise the bar.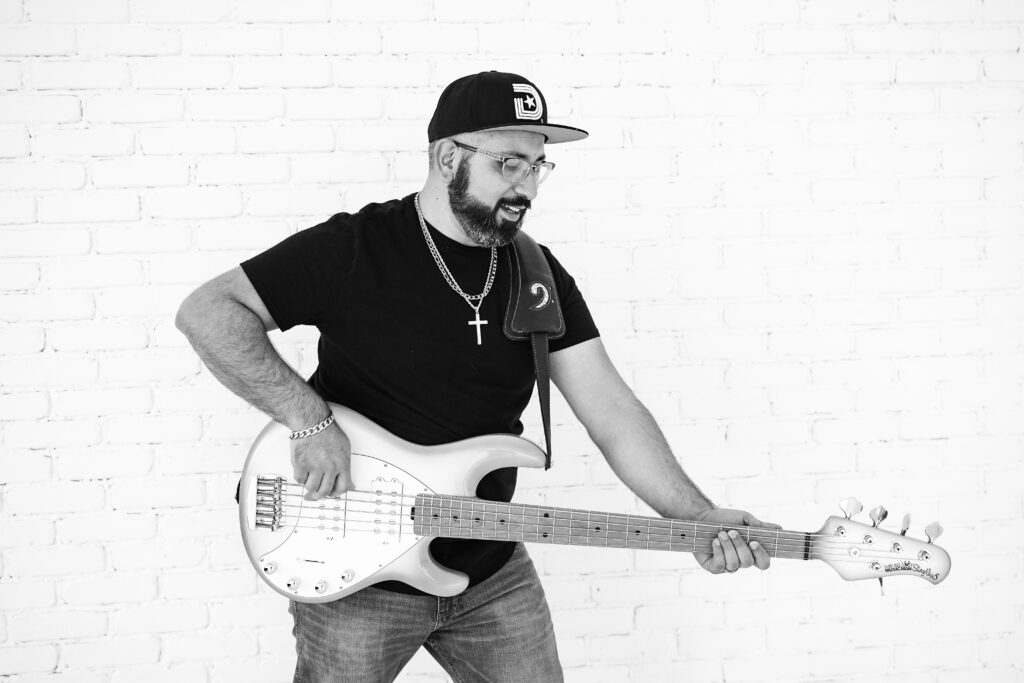 Proficient as a producer, utilizing multiple DAWS including Ableton, Logic and Pro Tools, Diaz stands at the helm of all things music, technology and community. Readily prepared for any challenge or opportunity, he has performed across a multitude of diverse stages, and as such, gathered professional affiliations with the likes of Texas Country Music Association, International Society of Bassists and the American Federation of Musicians, to name a few.
Damian is currently entertaining audiences as Bass Player, Music Director and Technical Director for Coffey Anderson – star of the Netflix Original Series 'Country Ever After' – Diaz maintains a purposeful mindset, spreading positivity and awareness for Music Education, whilst entertaining at a professional level. In between touring, you can find him working in various areas, such as Sound Engineering, Live Broadcast Mixing, Composition, Event Coordination, Consulting and Teaching, as a means of further sharing an innate and unshakable love for the art-form.